Kitchen remodelling is the dearest, arduous, and time-consuming process. But, in today's age of social media, there are arrays of kitchen backsplash tile ideas to follow for an easy, hassle-free and reasonably priced process. These ideas can even help you do the job yourself in a way that can spice up your kitchen area in the least possible time and effort.
Tips for Remodeling Your Kitchen Backsplash
What is the key purpose of having a backsplash? Like many other people, you would say to protect the wall. A kitchen backsplash, in fact, can also be the focal point of the kitchen décor after the renovation.
It moreover reflects the style, mood, and feel of your cooking area. There are various design and style options to select from. Important is to pick out the style and design that can make you feel happy.
Another important thing to remember is to choose the backsplash style, type, and color that can blend in with your existing kitchen décor.
The style you choose should go well with the entire cooking area; its countertops, walls, and even floor. If the task seems difficult for you, this article can hopefully bring you the best tile ideas to start with.
Selecting the right backsplash tiles for your kitchen involves a lot of things; such as color, size, type of tiles, the design that could fit your existing kitchen décor, and more. Given below are some useful tips that could help you find the best pick.
Pick out the Right Tile
Glass, ceramic, marble, granite, metal, and porcelain; there are various tile materials. Choose one that fits your needs the best. Costing is another big factor to decide on. If you are looking for a budget-friendly option, porcelain and ceramic could be the best pick.
And, if budget is not an issue, then marble, glass, and granite could be the best expensive options to consider. In today's day and age, style is no more an issue when choosing one suitable tile material.
Even ceramic tiles can bear the resemblance to marble or metal surfaces if designed well. This option will work the best if you are looking for a specific look at the cheapest price possible.
Tile Design
Here are a few examples of different type of tiles;
Diagonal tiles can give a unique look to your backsplash. Far more than usual tiles will be required if you choose this option and to add more, tiles with the diagonal cut will cost you far more than the other options.
Laser-cut tiles are available in obscure patterns and designs. These tiles are shaped using laser technology. Different pieces of them grouted like a jigsaw puzzle will get your kitchen backsplash a rich look. Again, this option tends to be the most costly option.
Subway tiles can get your kitchen a classic and clean look. These popular backsplash tiles are named after the tiles used in subway stations. Subway tiles moreover are the most stylish tiles that hold a significant design appeal.
There are many more options to choose from. Definitely, it is very important to compare your choice with the existing décor of your kitchen before making the ultimate decision. Start from your own imagination; how you want your kitchen should look like with the remodelled backsplash.
You can visit DixieTileShop.com a local tile store in Mississauga, ON; to see what they have to offer you. Meanwhile, you will get enough time to sort out the perfect tile idea for your kitchen backsplash.
Mixing and Matching the Tiles
Achieving style and happiness is the most important part of kitchen remodelling. Nail down how the tile design you have chosen will go with the kitchen walls, floor, and countertops. There are two options to choose from when combining the tiles i.e. mixing and matching.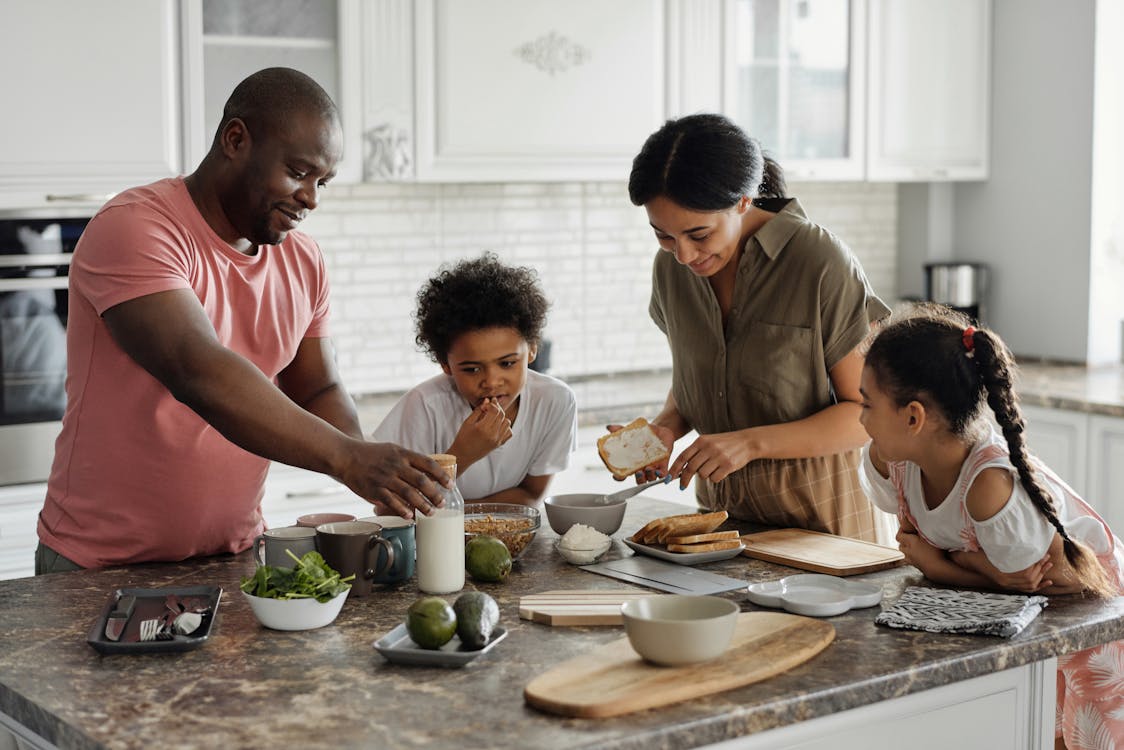 Option (i) – Pick the style that matches the overall décor of your kitchen. For example, blue tiles can mix well with grey cabinets; and backsplash with white tiles would go perfectly with black countertops.
Option (ii) – Find out completely contrast options that can sharply contrast your existing kitchen décor. Hand-painted and mosaic tiles are the best options to have this effect. Moreover, you can also choose red tiles with white countertops and walls.
Installation Process
If you are planning to install a kitchen backsplash on your own, here are the right tips to follow.
Firstly plan out a layout – Determine the total area you wish to cover and the backsplash height. The usual standard height of a kitchen backsplash is counter top to the cabinet. But you can opt for a full-height backsplash.
Clean the wall properly – Once done, spread over a thin set of mastic adhesive or mortar as suggested by the manufacturer.
Measure and cut tiles as required with the help of a tile saw. Place them carefully and make sure they are properly stuck by holding them down.
If you find the task tough, it is advisable to hire a professional kitchen remodelling contractor. Here are some best backsplash tiles ideas that may inspire you for your own kitchen remodelling project.
Tile Murals

Marble Tile

Patterned Cement Tiles

Mosaic Tile

Glass tile

Mixed & Matched Tile

Metallic Tiles

Textured tiles
While picking out your preferred trend of tile and design, remember that backsplash is not just for some practical benefits. It is rather much more than that. The kitchen is that important area of your house where you feel happy to spend a good amount of time.
And, when it comes to being happy, what matters the most in style. So, hurry up! Transform your boring kitchen into a unique space.
If choosing out the best tile idea for your kitchen backsplash is a tough task, don't hesitate to Google out the best "tile suppliers near me." For being inexperienced a professional help makes sense to complete the project in a timely and cost-effective manner.
Subscribe to our website for more interesting post on home improvement and decor.